Affordable and High-Quality Printing & Graphic Design
Get the best value for any budget with CYMPLEXMEDIA INC., the leading printing company in the GTA. Choose from a large variety of products, custom business cards, multi-page printing like brochures and catalogs, custom stickers and labels, large format banners and posters, promotional marketing materials etc. We use high-quality materials (including paper, inks, and coatings) for our printing services, ensuring that your brand will always look its best.
Our 20+ years of experience in printing has taught us the importance of giving exceptional customer service. We are always available to help with your custom printing questions. Get in touch with us to learn more about our products and services.
We're here to be an active extension of your marketing team, and you'll appreciate our friendly, professional service. With our detail-oriented approach, you can be confident that your printed materials
and trade show displays will have clear lines, true colors, and durable finishes. We'll provide you with accurate quotes ahead of time so that you can make fully informed decisions about your advertising needs.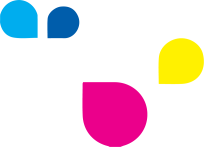 FAST TURNAROUNDS
Got ridiculous deadlines? We have accommodated many print orders that were needed "yesterday".

COMMITMENT
Competitive pricing and 20+ years of experience you can rely on.

GREAT QUALITY
Superior paper, coating & ink to produce high quality printing.
Ready to place your orders?